Renovation, From Start to Finish
I recently came upon a great site called The Home Decor Blog. 
It has a lot of great information for home owners, including lots of fantastic photos.  But what really distinguishes it from the crowd is that it tells the complete story, from start to finish, of the renovation of a 70's era home that was purchased in foreclosure.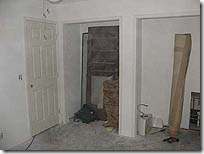 It's a great resource.
Tags: foreclosure, renovation